Builders and Contractors
Now you can become one of Dominions Class C Members and benefit from steady volume, lead generation for future retail work, collective buying pricing, workers comp collective pricing, specialized engineering - all without adding to your advertising expenses!
We are the first and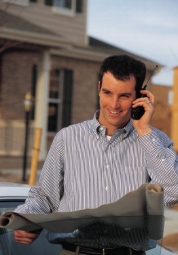 only Trac Beam Warranty Company. We continually seek partnerships with licensed, qualified contractors. Consistently satisfied customers lead to increased call volumes – earning us our superior reputation for quality customer service, and more work for our Class C Members!
Class C Members with Dominion will experience:
Certified Trac Beam Engineering by Do Kim
More repeat business without added marketing expense
Better buying power from the Collective
Trac Beam cost from FEI & Town & Country
Reliable cash flow in times of need
An expanded customer base
To become a Class C Members with Dominion you must meet the following criteria:
Be a licensed Contractor in

the trades you service
Carry $1,000,000 in General Liability Insurance
Provide proof of Worker's Compensation Insurance or a waiver thereof (if self employed)
Join our Class C Members today and benefit from the advantages of being an authorized Trac Beam Warranty Service Provider! Please complete our online application or call our Contractor Relations Department at 321-228-4052 for further details.